The 14th EPIZONE Annual Meeting will be held in Barcelona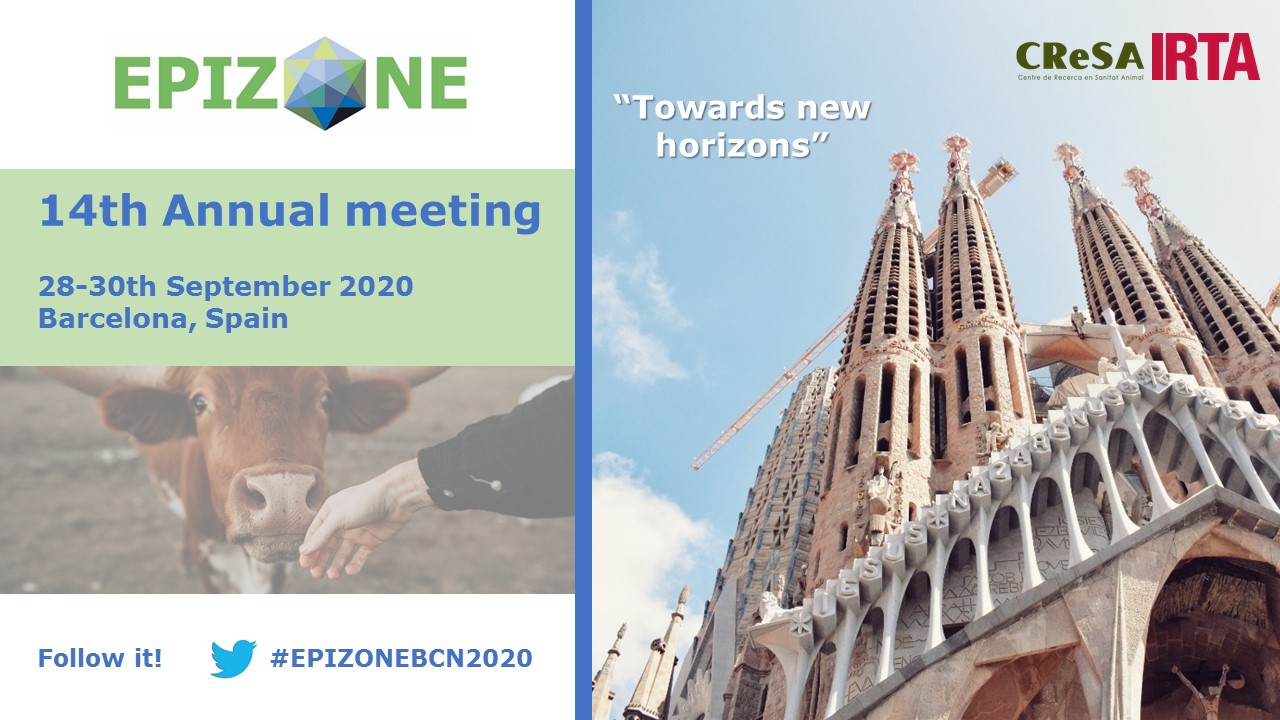 From 28 to 30th September 2020 IRTA-CReSA organizes the annual congress dedicated to the research on animal diseases and zoonoses.
Under the slogan "Towards new horizons" the event will attract scientists from all over the world expert in many areas of animal health. The conference venue will be the World Trade Center Barcelona building, located at the Port Vell.
EPIZONE is an international network of research centers dedicated to veterinary research and zoonotic diseases. Every year, this group organizes an annual meeting to gather experts to share their studies and concerns, as well as to establish new relationships and scientific collaborations.
The scientific od organizes committee will be: Llilianne Ganges, Natalia Majó, Sergio López, Joaquim Segalés, Fernando Rodríguez, Mònica Alberch, Rafel Peris, Wim H. M. van der Poel, Manon Swanenburg, Jordi Rodón (Young EPIZONE) i Jose Alejandro Bohórquez (Young EPIZONE).
More information will be available soon:
---

Check out the Sponsorship Dossier to see the different opportunities and give the oppurtunity to your company to spread visibility among one of the most relevant conferences in Europe about Animal Health.