New Open Acces call of RLASB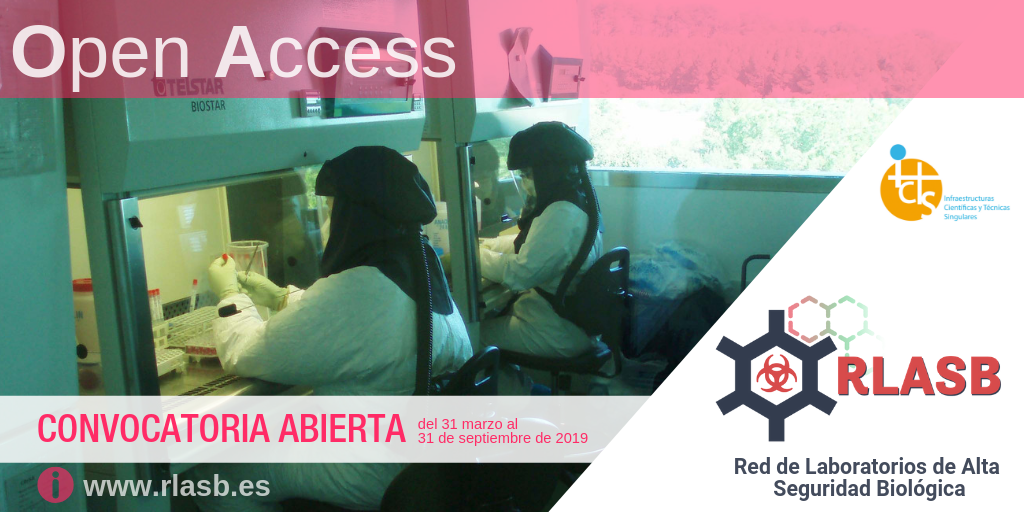 The Red de Laboratorios de Alta Seguridad Biológica (RLASB) (Hight Biosecurity Laboratories Network) launches a new Open access call.
From March 31 to September 31, 2019 starts the period for submitting project applications to the high-biosafety facilities of the RLASB opens. The objective of the call is to make available to the scientific community the use of this Singular Scientific and Technological Infrastructure (ICTS) through a competitive Open access call to carry out experiments under biocontainment conditions. The available laboratories are located in two nodes: the Animal Health Research Center (INIA-CISA) and the Animal Health Research Center (IRTA-CReSA).