Young students participate in a new edition of the "Programa ARGÓ" at IRTA-CReSA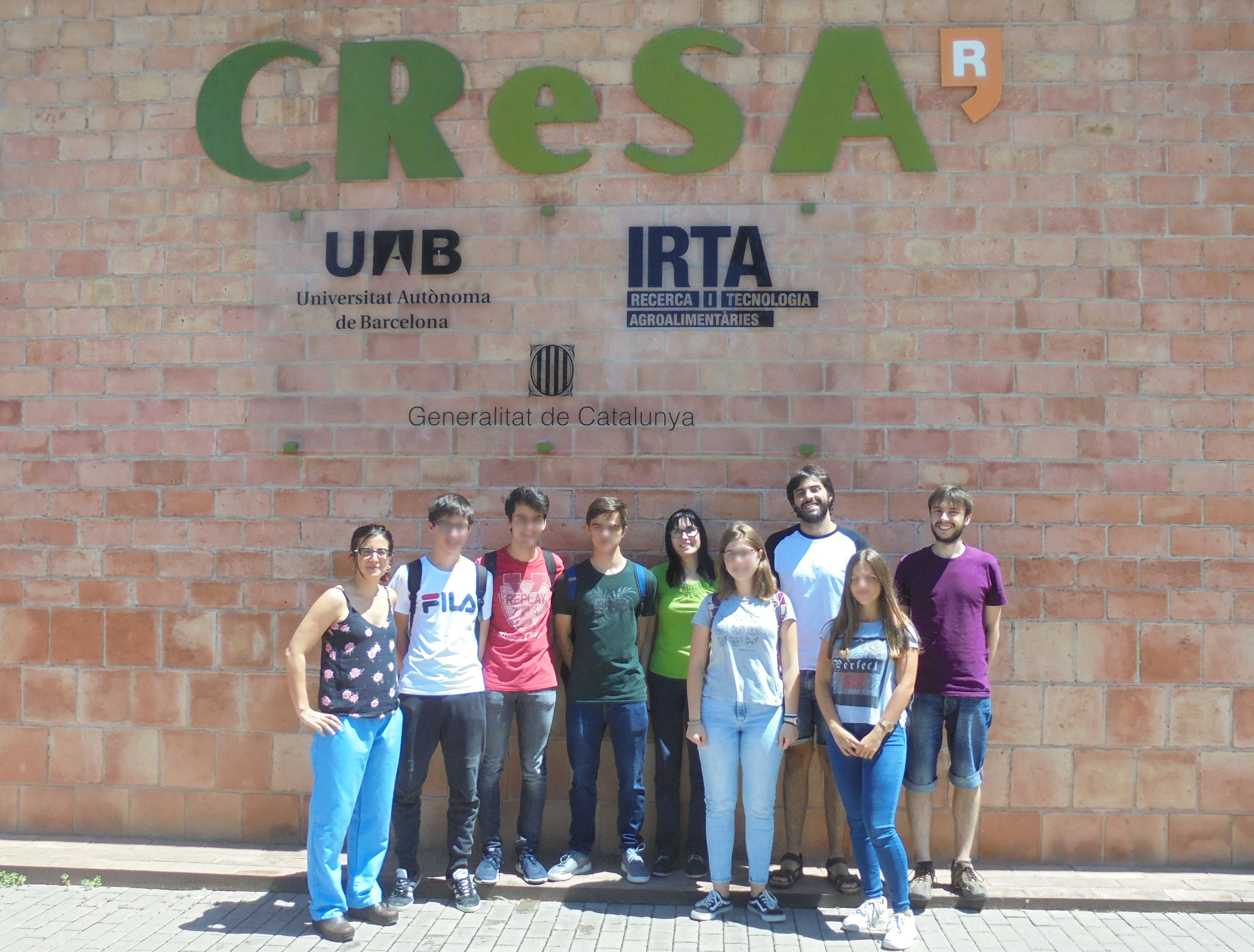 From June 25th to July 12th, a group of students from different secondary schools in Catalonia have visited IRTA-CReSA through the ARGÓ Program, the Advisory and Support Program for secondary school students, driven by the Autonomous University of Barcelona.
This is the 13th year that IRTA-CReSA participates in this program, supervised by Dr. Virginia Aragón. During his stay at the IRTA-CReSA, students participated in different tasks and research activities in the field of animal health, included in the UAB Health Sciences stays offer block .
The main objective of the activity was "Acquire experience in classical and molecular bacteriological diagnosis." For this reason, the students have practiced different techniques in the laboratory of bacteriology, have observed the procedure of a necropsy of an animal and have learned to process a sample to diagnose a bacterial infection. In addition, they have learned how to perform microbiological, molecular (PCR) and antibody detection (ELISA) techniques, as well as interpret their results.
The ARGÓ Program is a transitional initiative between the secondary and the university that is carried out from the 2003-2004 academic year. This program offers advice and support for high school students and vocational training courses in the university, it also offers updating of knowledge for teachers and the possibility of knowing centers of studies, projects and research carried out at the UAB.