The researcher Virgina Aragón awarded with the best article in Suis magazine of 2018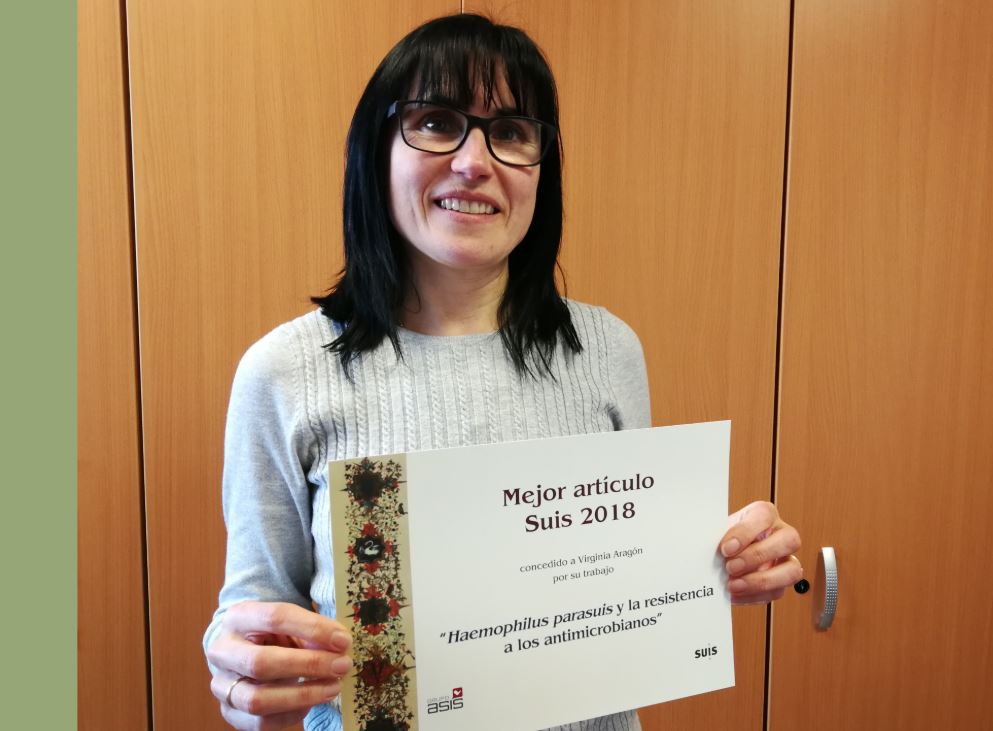 The advisory committee of Suis has chosen the article "Haemophilus parasuis and resistance to antimicrobials" as the most relevant information of 2018. Virginia Aragón, from the Animal Health Research Center IRTA-CReSA is the author of the article published in number 152 of Suis. The article focuses on the causative agent of Glässer's disease, which mainly affects piglets in transition, and the resistances described to multiple compounds.
Glässer's disease is a disease caused by the Haemophilus parasuis bacterium, distributed around the world mostly in modern farms. This bacterium attacks the serous surfaces that cover the joints, the intestine, the lungs, the heart and the brain, triggering other complications such as pneumonia, pericardial infections, peritonitis and pleuritis. In IRTA-CReSA, this disease is investigated. In this study, for example, it is explained how the composition of the nasal microbiota of piglets is characterized and their possible role in the development of Glässer's disease.
Suis is a training program for pig technicians designed by qualified specialists. Its objective is to guarantee the complete and permanent professional update that professionals of the sector need today. The Suis editorial team reviews monthly the main international publications of pigs, the websites of the most important research centers, analyzes the papers and communications of the most prestigious scientific forums, etc. All this, together with the collaborations of the most qualified specialists, allows us to know and select the best information to achieve the desired objective: to offer the training needed by pig technicians.
The article is only available for subscribers: https://store.grupoasis.com/es/128-porcino