2013 CReSA Annual Reports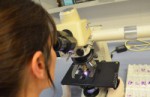 The CReSA annual report from 2013 is now available. This document compiles information about the results obtained at CReSA throughout the year, what services were offered, what outreach activities were conducted, etc.
Memorias_CReSA_2013: This publication summarizes research activities, projects and networks, services, transfer of knowledge, training and activities for society, conducted last year.
More information about CReSA:
Email: 
cresa@cresa.uab.cat
Edifici CReSA. Campus de la UAB 08193 Bellaterra (Cerdanyola del Vallès) Spain
Tel.: +34 93 581 32 84
Fax: +34 93 581 44 90