'MIXOlepus' group keeps working on mixomatosis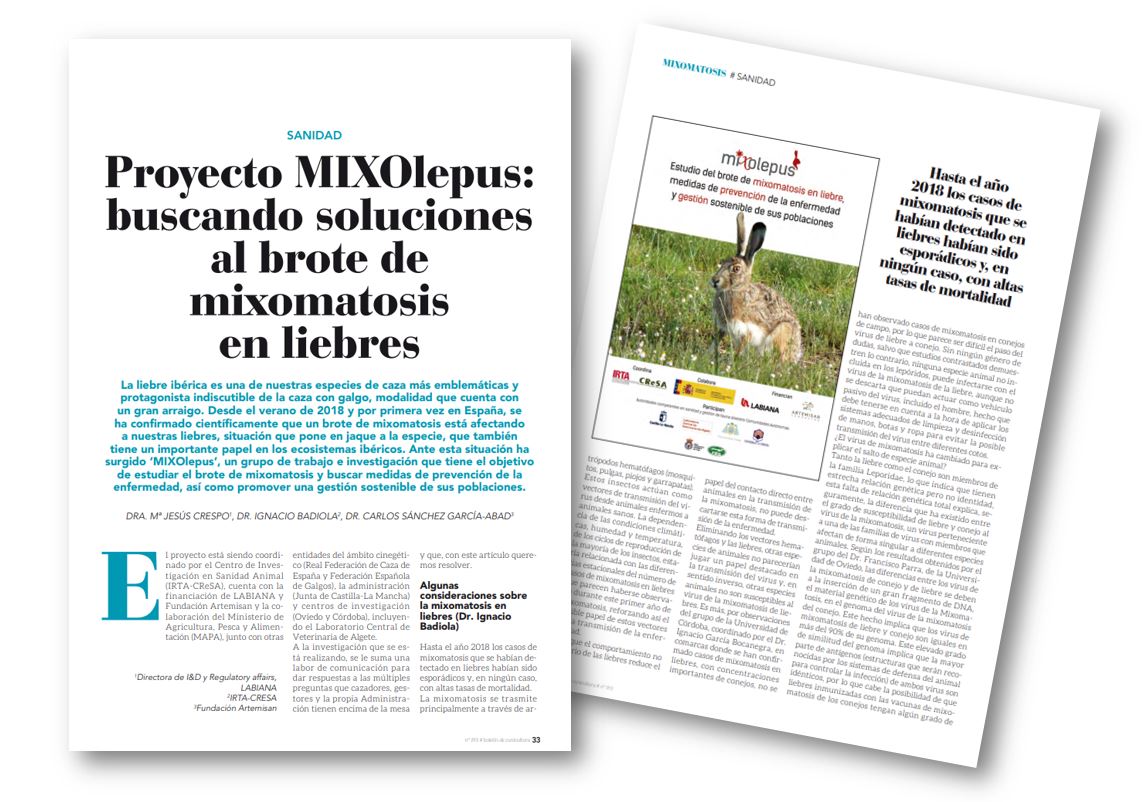 Since the Summer of 2018 and for the first time in Spain an outbreak of myxomatosis was confirmed in the hares in the country. Given this situation, 'MIXOlepus' has emerged, a work and research group that aims to study the myxomatosis outbreak and seek disease prevention measures, as well as promoting sustainable management of their populations.
Ignasi Badiola, researcher from the Animal Health Research Center (IRTA-CReSA), coordinates the MIXOlepus project and is funded by LABIANA and the Artemisan Foundation and the collaboration of the Ministry of Agriculture, Fisheries and Food (MAPA), together with other entities from the hunting area (Royal Hunting Federation of Spain and Spanish Federation of Greyhounds), the administration (Junta de Castilla-La Mancha) and research centers (Oviedo and Córdoba), including the Central Veterinary Laboratory of Algete.