Third Iberian Congress on Prions
The third Iberian Congress of prions was held in Zaragoza the past 2nd and 3rd of November . This meeting brings together scientists studying prion diseases both in the area of human and veterinary medicine as well as groups working on solving the mysterious structure of prions.
As a representative of CReSA I went to explain some results of studies that take place in the biocontainment level 3 CReSA laboratory regarding these diseases. In particular we carry out studies on a transgenic mouse model used to evaluate the susceptibility of rabbits to these diseases.
It was thought until recently that rabbits were resistant to these strange infectious agents. Once it was demonstrated that this was not true, we were then interested to know to what prions were rabbits more susceptible. Our results indicate that rabbits are especially susceptible, among others, to prions originated in cattle particularly bovine spongiform encephalopathy in its classical and atypical variants.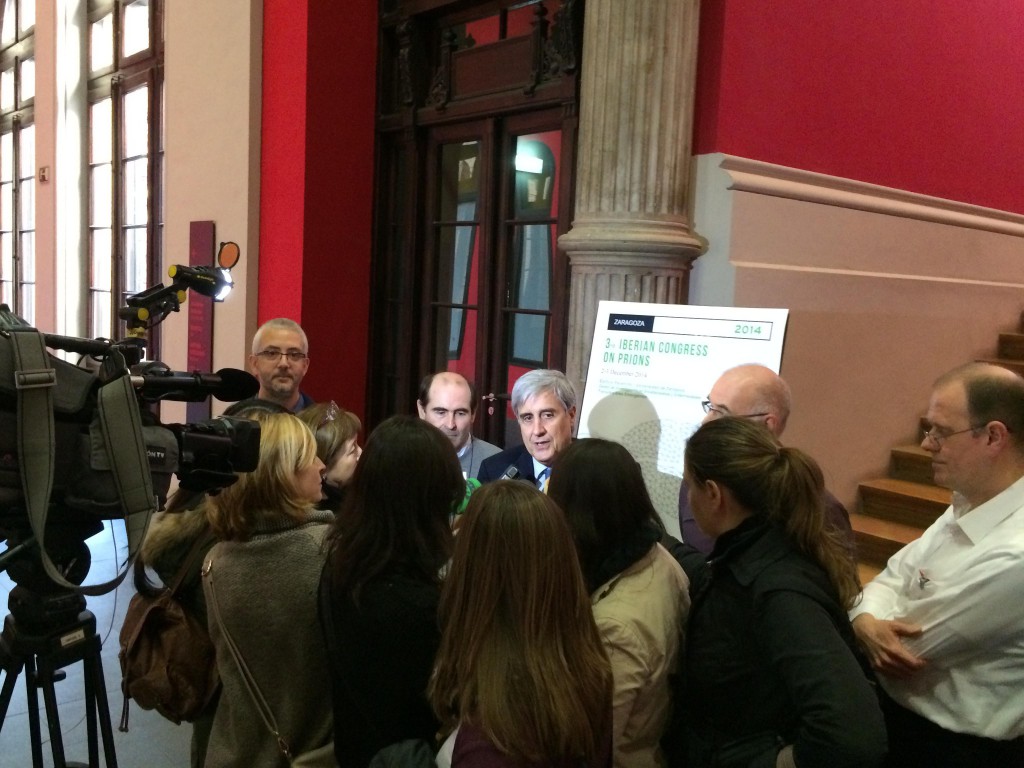 This does not mean we have to suffer a new "mad rabbit" epidemic, these experiments are based on experimental exposure to prions which does not naturally occur in the field. But this information is to be taken into account when choosing the protein sourced used to formulate rabbit feed.
During the congress catalan and spanish groups as well as researchers from Portugal and other countries such as the UK, Italy and Germany discussed the latest developments in the research carried out in this field.
Link to the conference website.
The prion related activities carried out in CReSA have been funded by a research project from the Ministry AGL2008-05296-CO2 and two Interreg projects (COTSA and TransPRION).

Invertimos en su futuro   "we are investing in the future"