IRTA is involved in 2 projects funded by the Catalan Ministry of Health to fight COVID-19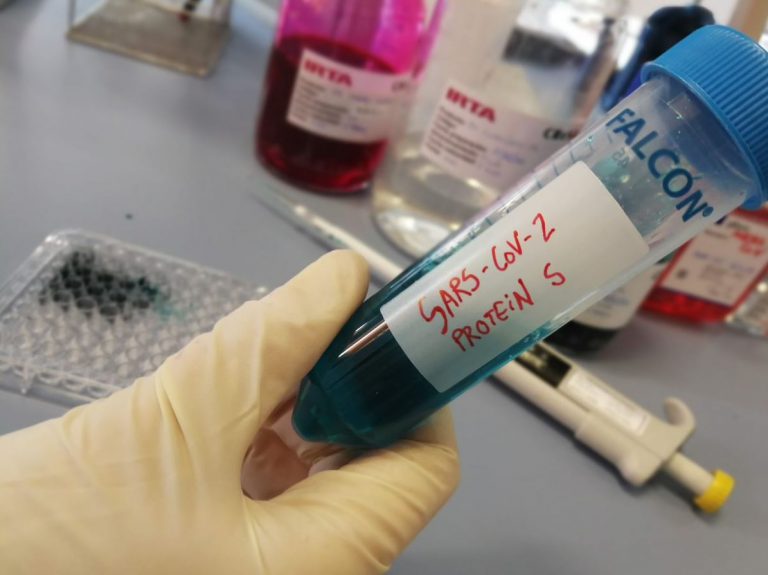 The Health Call for Proposals has selected two proposals led by IrsiCaixa, one on "Therapies" and the other on "Vaccines and Prevention", which are part of the work of the consortium formed by IRTA, the IrsiCaixa, the BSC and the company Grifols.
In the context of the crisis due to COVID-19, the Catalan Ministry of Health, through its Department of Research and Innovation (DGRIS), launched an emergency call with collaboration from Biocat, geared towards healthcare research centers in the IRISCAT alliance (Health Research and Innovation Institutes of Catalonia). The call has earmarked €4 million for 19 research and innovation projects to prevent and treat the Covid-19 disease, two of them are part of the research that does the consortium formen by IrsiCaixa AIDS research institute, the Animal Health Research Center of IRTA, the Barcelona Supercomputing Center (BSC) and the support of the company Grifols.
In line with proposals on «Therapies», a project led by IrsiCaixa researcher Julià Blanco has been selected with the aim of preventing the entry of SARS-CoV-2 into human cells, using a strategy that blocks a key viral protein in the infection: the S protein. The second project granted is in the line of «Vaccines and prevention» , led by the researcher Jorge Carrillo, also of the IrsiCaixa, with a project to develop a new vaccine for SARS-CoV-2, based on the protein S of the virus membrane.
The IRTA-CReSA coronavirus research team, led by Júlia Vergara-Alert and Joaquim Segalés, professor at the Faculty of Veterinary Medicine of the Autonomous University of Barcelona, are responsible for isolating the virus directly from samples of patients positive to COVID-19 and to set up a series of laboratory techniques to be able to work at the in vitro level. On the other hand, they are developing animal models to work with the virus in vivo and to evaluate whether the products developed by the consortium are effective in treating COVID-19, in the case of antivirals and antibodies, or if they are effective in preventing them. disease, in the case of the vaccine.
In total, 42 proposals were submitted for the call, which have been evaluated by the Ministry of Health and the Catalan Agency for Health Quality and Assessment (AQuAS), with the external support of international advisers.