CReSA and the New York City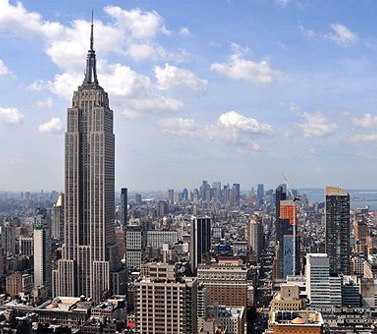 After three months of mini-sabbatical stay in New York it is time to return to reality; time flies! I feel like breaking up with an old girlfriend. Every time that I have tried to write something fun and entertaining anout my experience in New York I failed, therefore I will brief.
Having the opportunity to work abroad in a lab from a colleague, even for a short period of time. it is a PRIVILEGE and as such I am grateful both to CReSA and to the Spanish Government for making it a reality. My recent experience has not only reaffirmed my idea but has strength it even more. I really believe this practice is not only a privilege but also should be a duty for all of those researchers capable to compete for public funding to make it a reality.
After a couple of days abroad, enjoying the working and living style of others, you stop thinking about your domestic problems and realize that we are all but the centre of the universe. Due to the "special" nature of New York, living in this city is not valid as example since almost everybody considers it as an individual country. If willing to arrive to such a "perfect blending" we should start by prohibiting the "eternal inbreeding" that has been installed in the Iberian Peninsula for so many generations.
When trying to define New York I can only think on a perfect blending of colors and scents or being more accurate, a perfect and harmonic compartmentalization of scents: Curry and Ginger between the 14th and the 16th street, Chipotle Chili in the Second Avenue…
I do not know if I learned a lot or if I did not, but in only three months I have assisted to mores scientific talks than in my last two years in Spain. It is amazing how many outstanding people is circulating around the world (and that only mentioning scientists); it is vital to bring some of them around here once in a while. I do not know how but it is the only way to renew our enthusiasm and to provide our minds with new and exciting ideas for the future.
See you soon:
Fernando the Newyorker http://credit-n.ru/zaymyi-next.html
http://credit-n.ru/zaymyi-next.html female wrestling http://www.otc-certified-store.com/cardiovascular-diseases-medicine-europe.html http://www.otc-certified-store.com/herbal-products-medicine-usa.html https://zp-pdl.com/online-payday-loans-in-america.php https://zp-pdl.com/best-payday-loans.php займ экспресс сургутоформить займ по телефону на картузайм на карту срочно без отказа круглосуточно