Researchers from IRTA-CReSA attended the Coronaviruses Course held at the Hong Kong University
The 15th HKU-Pasteur Virology Course on Coronaviruses took place from 6 to 13 July at Hong Kong University-Pasteur.
Dr. Roberto Bruzzone, Dr. Malik Peiris and Dr. Chris Mok (HKU-Pasteur Research Pole School of Public Health) and Dr. Noel Tordo (Institut Pasteur) were the organizers of the course and some of the best researchers in the field were part of the faculty members. Te Nigeer and Jordi Rodon (PhD students) and Júlia Vergara-Alert (researcher) of the MERS-CoV research line at IRTA-CReSA attended the course and presented the latest developments of the group.
During a week all the participants had time to review the current understanding of the coronaviruses research and identify its knowledge gaps, with special emphasis on the origin, evolution, transmissibility, molecular biology, epidemiological and clinical features of the highly pathogenic SARS-CoV and MERS-CoV. Moreover, groups of 5-6 students were done during the practical workshops and they were challenged to design a grant proposal in a given subject: transmission, vaccines, ecology and phylogeny, virus-host interactions… At the end of the course all groups had 30 minutes to present their work to the faculty and to all the classmates. Te Nigeer and his team won the award for the best proposal. Finally, all participants and the staff gathered for a lunch at the iconic Jumbo Kingdom restaurant.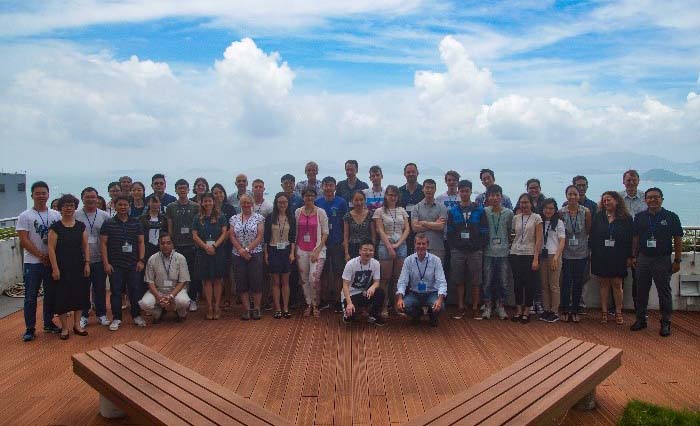 This activity was part of the project Zoonotic Anticipation and Preparedness Initiative (ZAPI) [Innovative Medicines initiative (IMI) grant 115760], with assistance and financial support from IMI and the European Commission and contributions from European Federation of Pharmaceutical Industries and Associations (EFPIA) partners.
More information: