Biocat's institutional visit to CReSA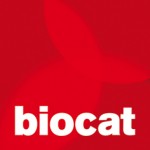 On September 5, 2013, Montserrat Vendrell (CEO at Biocat) and Àlex Casta (head of technology transfer and innovation at Biocat) visited the CReSA facilities in Bellaterra. 
Biocat is the organization that coordinates and promotes the biotechnology, biomedicine and medical technology sector in Catalonia. The visit was aimed to improve mutual understanding and strengthen relations between the two institutions. Joaquim Segalés, director at CReSA, and Elisabet Rodriguez, head of communication at CReSA, attended the visit ant tried to identify those strategic areas of Biocat that can be interesting for CReSA. Moreover, the Biocat representatives visited the CReSA facilities, particularly outside the level 3 biocontainment unit.
Besides the interest in the field of production and animal health, the research done in the CReSA has a direct relationship to human health. So aside from the obvious implications that the animal health improvement has on the quality and safety of products intended for human consumption, zoonotic diseases are also studied at CReSA (that is, diseases that can be transmitted between humans and animals): tuberculosis, West Nile virus fever, Chikungunya fever, avian flu, pandemic H1N1, transmissible spongiform encephalopathies, campylobacteriosis , salmonellosis , etc. In addition, CReSA has technologically advanced facilities that include a level 3 biocontainment unique in Catalonia in which animal models with infectious agents are developed.
Biocat promotes collaboration among the stakeholders in the biocluster and a number of organizations both in Catalonia and on a national and international level. The visit highlighted that the actions carried out by Biocat as a dynamizer are very useful for the purposes of CReSA in terms of internationalization and access to biotechnology companies. Also, CReSA emphasized its commitment to actively promote the joint execution of R&D projects with companies, associations and institutions, transfer of knowledge and offer of services.